Let's face it. Although I call myself Ah Tas and I like cars, I have never actually droven or have been driven in a proper luxury sedan like S Class/7 Series/A8. Until one day when I managed to enjoy a luxurious BMW 7 series transfer from Bangkok's Suvarnabhumi Airport to Banyan Tree Bangkok as part of a business trip with some colleagues. How did it feel? Read on!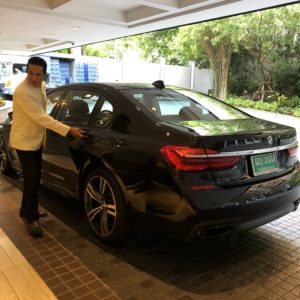 The first thing you will notice is that the car is extremely handsome. The model I sat in was the sixth generation 7 Series (G11). I remembered sitting in the (stationary) car in a local showroom when it was just released a few years back and getting a feel. I decided not to buy the car then for two key reasons 1) the passenger glove box was too small and 2) I did not have the money.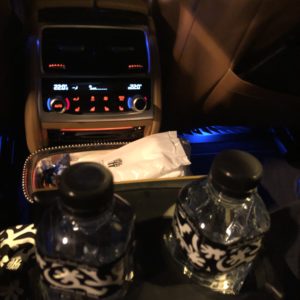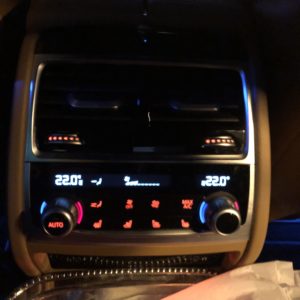 Nothing beats seeing it again in person a few years later and having a ride. We were warmly welcomed to take our seats. Complimentary bottled water awaited us. Sitting in the rear, we could control the temperature specifically for each passenger. As expected, the interior felt very atas. There were nice blue LED accent highlights across the cabin.
Funky futuristic interior lighting
There was a LED screen positioned at the back of each front seat, for the benefit of the rear towkays like me. Although I did not manage to try the functions, I believe they provide a host of media and connectivity functions. What interested me most was the massage capability. It was embarrasing that I did not manage to fully fathom the massage controls, I only managed to use some massage functions.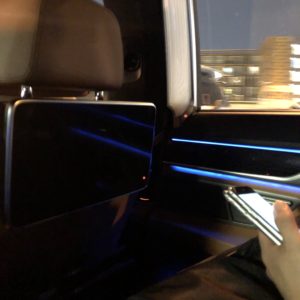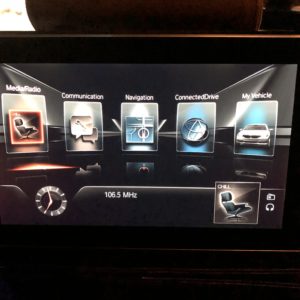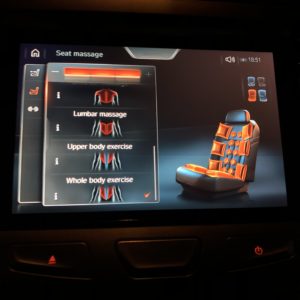 The ride was smooth. I have sat in a 5 Series before and it was smooth. This was smoother. All in, a very nice experience, especially when it was on company expense.