I had the privilege to visit Delta Sport Centre recently, which is just a 5-minute walk from the Redhill MRT station. According to a little bird called Mothership, the Sport Centre reopened at the end of April after closing in 2019 for renovation works.
What drew my attention was a banner proclaiming that McDonald's was coming soon. From across the road, the futuristic building strikes an impressive impression, and you can see people working out at the gym on the top level of the building. Atas right?
I gingerly made my way to the centre, parked and saw this massive hockey pitch. There are also smaller hockey pitches. I saw a lady called Sylvia coming out of the hockey pitch. She was wearing a hockey jersey with the name Sylvia. I almost wanted to say Hi Sylvia when I walked past her but I thought that might freak her out. I am so considerate.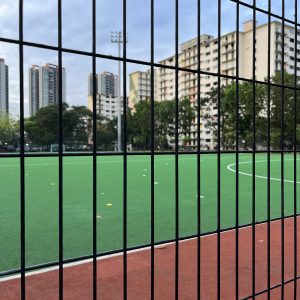 At the entrance of the main complex, you can see a retail space that will be transformed to McDonald's in due course. No mention of the timeframe, however. But I think it will be a nice place to come and work out, have a swim and eat chicken McNuggets to replenish the body.
The first pool you see would be the teaching pool, followed by some kids area and there is another competition pool on the other end. The word competition sounds intimidating, but if you are competing against yourself, it should be fine to enter.
After a long walk along a walkway, you get to the indoor hall which boasts of an array of badminton courts.
Went back to the main building and took the lift to the third level which housed the gym. I saw a small corner where some folks were huddled up. This looks like a potential free co-working space. Just saying.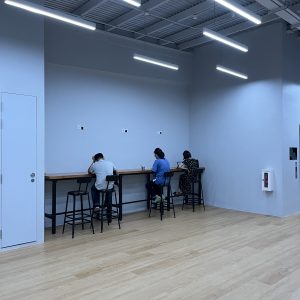 The gym is elongated in design, but the three gym dragons (one male, two female) at the entrance do a good job to ensure that you must be properly attired with a towel and a valid entry pass to get in. They advised that the entry fee is $2.50 for Singapore citizens and PRs aged 18-54. Senior citizens aged 55 and above pay $1.50 per entry while Singaporeans aged 65 and above get free access to the gym and pool. There are also various membership passes that you can secure. Click for more information on the individual rates and the membership passes. The lockers provided are open cabinets and my gut instinct says you should keep your valuables with you during your workout. I am not sure how that is going to work out if you have a phone, wallet, house key, car key, etc.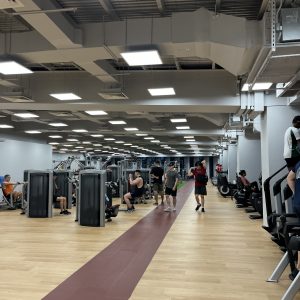 After your workout, you can enjoy views of the neighborhood, which include but is not limited to The Crest and Principal Gardens. Do not linger too long if you have not showered after your workout though., for the kind consideration of others.
Final shot of the Delta Sport Centre before I head off. It looks so nice. I will be back. When McDonald's is open.