Note: this review was written by my dog Cookies.
Woof, Woof! I am Cookies and I just got back from a staycation at InterContinental Hotel. Atas right! I was a little excited about it! Not too sure what to expect. Years ago I went to Regent Hotel for a staycation too. That was fun! Days leading up to the staycation, both my owners kept telling me about it! They were  so "naggy"! Finally the day came, 20 Feb 2021, and I checked in to the hotel.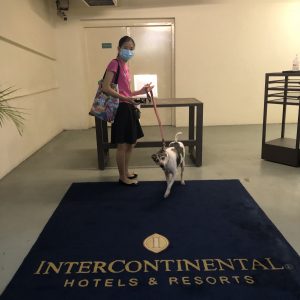 We reached there around 12-plus. The waiting time at the lobby was long. That did not bother me much. Let me check it out around the lobby. I started moving around and caught the attention of a hotel staff. Wow, he was friendly. Handsome a not, I am not sure. Can't see his face, everyone was wearing a mask. I got lots of pats and sayangs from him. I love that. Lot of hotel guests were trying to get my attention too.  I got more pats from other guests too.
Finally, the check in was done. We are ready to get to the room. I heard my owners said that we are staying at level 3, Heritage Suite. Wow suite, it must be big. Yeah, let me check it out. A pretty long walk to the room, on my way as usual i check things out too.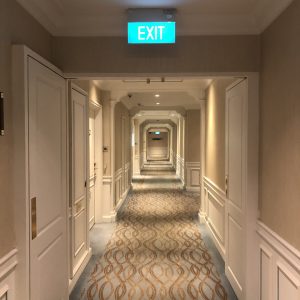 Finally got to the room. The room is quite spacious, with a separate living area and a bedroom. Interesting room with full height window overlooking the shopping mall. I like that. I can do my favorite activity, people watch! Check out the rest of the room which I will be staying overnight. Where is my bed, I wonder? After roaming around the room, I could not find my bed. I saw a big bed in the room.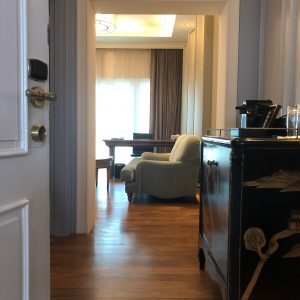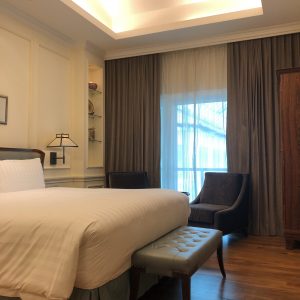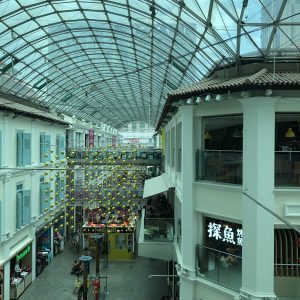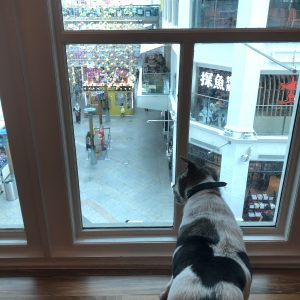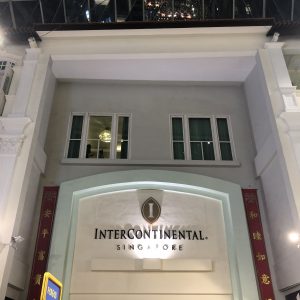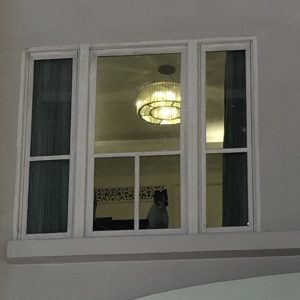 The bathroom was big. I saw a big tub. Luckily I had my shower at home. Otherwise I will be in trouble again. Sometime later, I heard the doorbell rang. Wow someone delivered me my bed and some good stuff for me. Checked out the bed, lot of other doggy smell. I don't like it. I gave my owner a look of displeasure. See, you did not bring my bed along. Despite that, the squeaky toy lifted my mood! I like my new toy, Siew Mai! What else do I have, some biscuits treat. Yummy Yummy!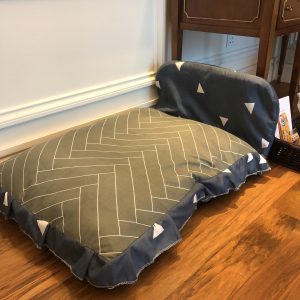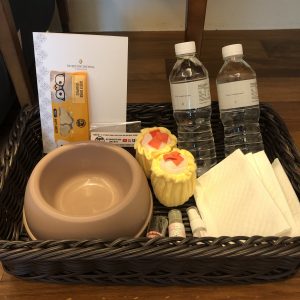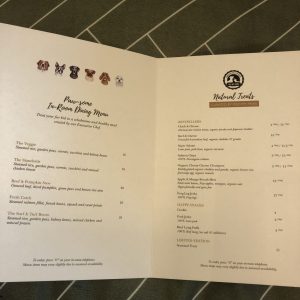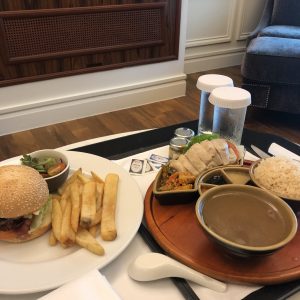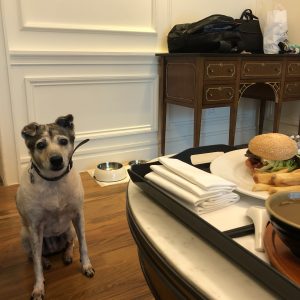 I spend my time people watch, lazing around the room, sleeping…… I went out to explore the area around the hotel. Dinner time, nothing special for me. The hotel do cater food for doggies. Due to my food allergy, my owner fed me kibbles. We went out for a walk in the afternoon. A little guilty as I have no nice yummy food, she got me my favorite fruit watermelon from the supermarket. That pleased me too.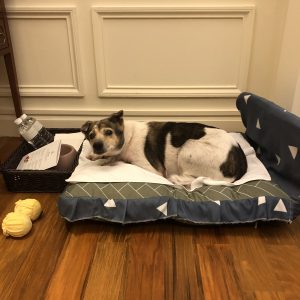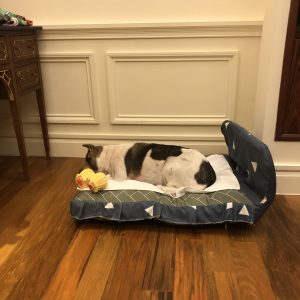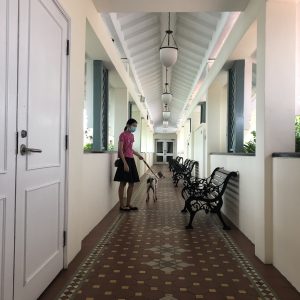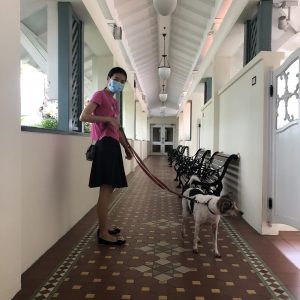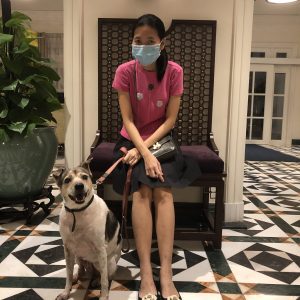 Bedtime, I got difficulty falling asleep due to unfamiliarity and I don't have my bed with me. After fussing over it, I finally fell asleep as I was tired and sleepy.
Morning! I heard my owner was up about. She got my kibbles ready and changed a fresh bowl of water. Do you know, they brought my bowls from home as i am very fussy. I don't like bowls given by others. I went exploring that morning too before my owners had their breakfast! See I am the priority cos that's a staycation for me. It all about me! The breakfast was late. I also kept waiting for it as I was hoping there will be some toast to have a share too. To my disappointment there was none. The food must not be very nice, one of my owner ate some and leftover a lot. I wish I could have that. It smelled good to me. I was eyeing on the fruit platter. However my owner kept telling me i got some watermelon in my food bowl. That's different! The one delivered by the hotel looked nicer. I got some share of the dragon fruit. I like that too.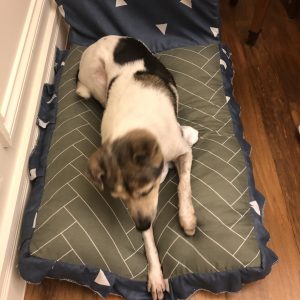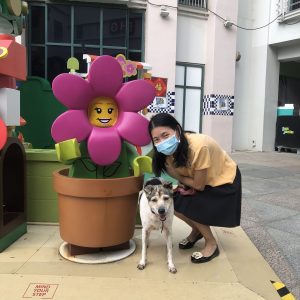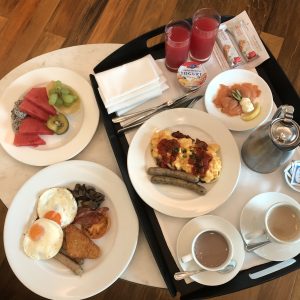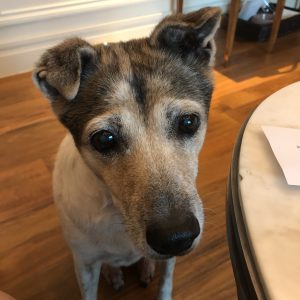 Oh by the way, my owner went to check out the facilities in the hotel. There's a swimming pool, a very spacious gym. There is also a Club InterContinental Lounge with very nice interior decor and furniture, but my owners don't have access, can only "bio" (gawk) from outside.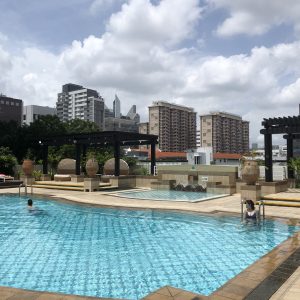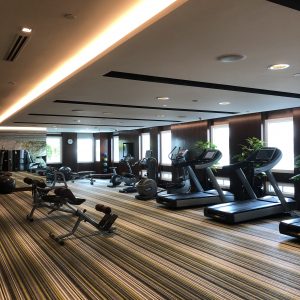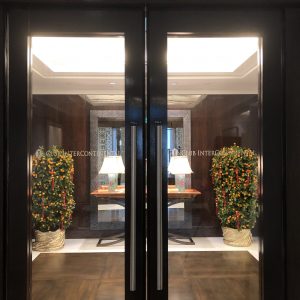 Afternoon. Time to laze around and people watch again. Nothing much did my owners did other then be a potato couch. In the late afternoon, they got some meat to eat. I wish I could have that. I heard them saying satay, not that nice! We checked out close to 4pm. I was given a goodbye toy. I am not interested in the toy. Home Sweet Home. Yes, I would love to go back again, I love the toy. It will be nice if they can provide me with more toys and yummy treats. I don't need the bowl. It will be great if they can give my owners lounge access too.