(photo credit: Colliers)
Chocolate, chocolate, chocolate! It's something that is not to be missed whenever we visit Australia. My wife has a sweet tooth and chocolate is her favourite. One hot summer afternoon, we decided to chill out at Lindt Chocolate Cafe at Martin Place. The cafe is housed within a beautiful and charming architecture.
We ordered the Lindt Signature Waffle (A$17) and Iced Mocha at (A$9) for sharing. The drink arrived first but the waiter took our order wrongly and indicated it as hot. The staff apologized and the Iced Mocha arrived shortly later. The Ice Mocha was served with a scoop of chocolate ice cream. The chocolate ice cream was rich and blended well with the mocha drink which was very rich.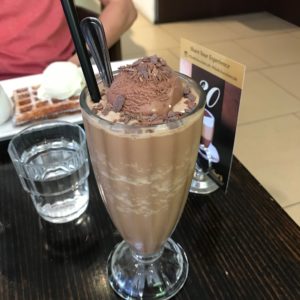 After a short wait, the waffle was served. The freshly made waffle was served with a scoop of white chocolate vanilla ice cream and a pot of warm chocolate sauce. The waffle was warm, crispy on the outside and soft and moist inside. We really enjoyed ourselves.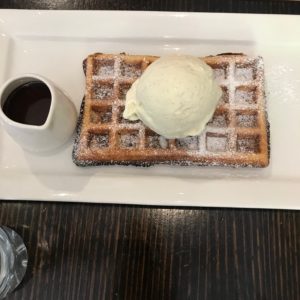 Let there be no doubt. The drink and the waffle are worth every calories.