We were recommended to visit Capital Cafe in Hong Kong. It is a Hong Kong style cafe or Cha Chaan Teng (literal meaning: tea restaurant). Hong Kong style cafes are a common sight in Hong Kong, you can find simple staples like noodles with luncheon meat and egg to some Western-style dishes too. Apparently, the cafes evolved according to the need to provide the locals with affordable food.
Capital Cafe is located along Heard Street, about 10mins walk from the Wan Chai MTR station. The cafe was crowded at 6+pm when we first passed it. We returned at about 9pm and the crowd has subsided though you can see people still dining at this time. The decor was simple with a black-themed interior, simple tables and chairs, and some photos displayed on the wall.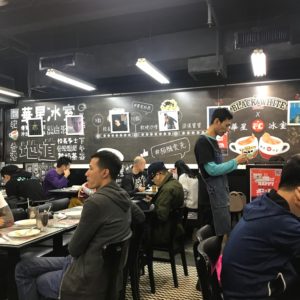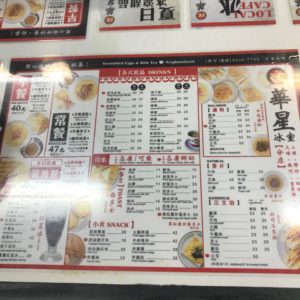 We got ourselves the scrambled eggs on toast, macaroni soup with ham, noodles with luncheon meat, as well as a luncheon meat and egg sandwich. The scrambled eggs were heavenly, smooth, fluffy and moist, the best we have ever had. The portion was generous and overflowing (relative to the toast) as you tuck in. The macaroni soup was average. The noodles tasted fine but not extraordinary and came with three slices of luncheon meat. The luncheon meat has a unique taste to it and went well with the scrambled eggs in the sandwich. We also had the Yuan Yang (a combination of tea and coffee), it was very fragrant and rich, unlike the ones in Singapore which tend to be very sweet.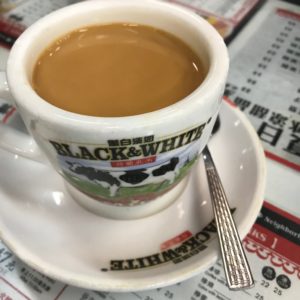 It is a must to visit Hong Kong style cafes when you visit Hong Kong. In this regard, I highly recommend that you pay a visit to Capital Cafe.
Address
Shop B1, G/F Kwong Sang Hong Building, 6 Heard St, Wan Chai, Hong Kong
Opening hours
0700-2300 daily