We stayed at the Hilton Taipei Sinban hotel during our Taipei vacation in December 2018. We were upgraded to an Executive Floor room which conferred access to the Executive Lounge. We likely received an upgrade due to the low occupancy as the hotel was new.
The room was comfortable with a nice view of surroundings. The decor was cosy and warm, but do no expect any luxury style materials like marble. Instead of a proper large desk, there was a round desk if you want to so dome work. The aircon thermostat worked fine, you will be surprised some hotels can't get this right. Like it or not, the washbasin was located outside the bathroom. It was stocked with Crabtree & Evelyn toiletries. The C&E disposable shaver was amazing, it was smoother than most permanent shavers I have tried!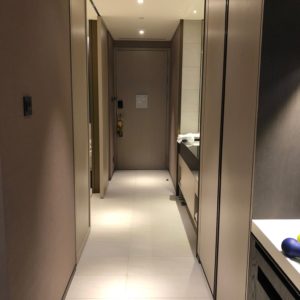 The bathroom was huge and you will be greeted with an inviting bathtub. There was no rain shower but you could easily tilt the handshower to stimulate a falling rain effect. The bathroom came with a Toto washlet without a seat warming function but we are not complaining.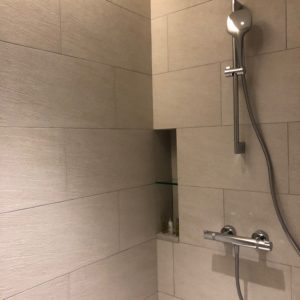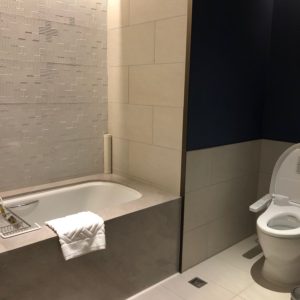 We experienced some minor issues. For instance, there was only one clothes hook and no coat hook. Some doors have locking issues; ours did not lock firmly once. The room opposite, their door was ajar the whole day. My wife was awoken by the TV switching on by itself at 4am once. They reset the TV (had to dismantle it) and the issue was resolved. The housekeeping was not great and quite inconsistent.
The Executive Lounge was comfortable and nice. Food selection was ok although the quality is average. The bacon could be quite nice if it was warm. Unfortunately, it was not warm even though we had an early breakfast on the last day. The overall hotel service was good, especially if it involves human touch. The staff were warm and friendly and did their best make you feel welcome. We had a pleasant surprise one evening when we returned and found a birthday cake and card awaiting us in the room.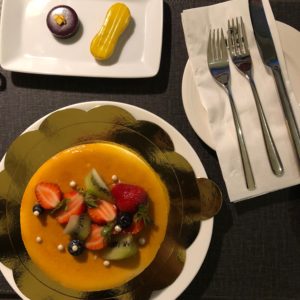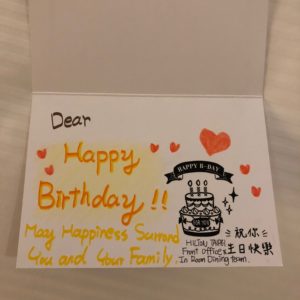 The hotel had a pool and a gym, which were pretty much located on the same level as our room. I have read reviews that the gym was small, but it looked alright and should suit most travelers just fine. The pool was outdoor and it would be nice to take a soak and soak in the surroundings.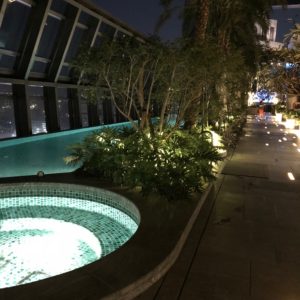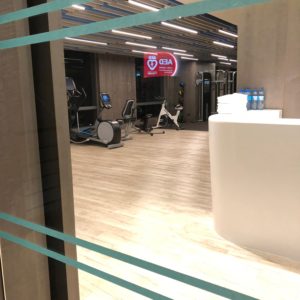 Location-wise, the hotel was less than 100m to Banqiao Station which is five stops from Taipei Main Station. Compared to the more central Westin Taipei, it would take 7 more stops to reach Taipei 101. It was a trade-off as the Hilton was priced more cheaply than the Westin. The Banqiao area has a lot of shopping malls with cinemas, we did not visit them proper but they looked less Atas than those in the Xinyi vicinity. There were a lot of street shops around (suburban tenant mix). There were some KTVs and I understand they were for uncles in their 50s and more. There was a massage shop (Chinese acupressure) just opposite the hotel.
On the whole, we would probably choose back Hilton if we return to Taipei, just for the fact that we had an ok experience and there was nothing really amiss. Location was far flung so it might work as a staycation where you really just want to relax.