This is a brief review of the American Express Melbourne Lounge. It felt very inviting with soft lighting and the interior decor was contemporary and employed a lot of natural wood materials, consistent with the other American Express lounges around the world. There were not many people around and it felt very peaceful.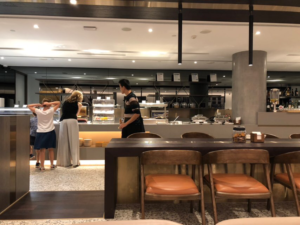 A wide range of dining and seating options was available. You can dine at the regular tables or at communal benches (two heights). There were dining chairs (either in sofa cushion or with wood backing) and bar stools. In another section, you can find separate workstations which offer privacy if you need to do some work. The food selection was fine with some mains, sandwiches, pastries, fruits and juices. I did not try the food as I was quite full. There was a bar counter with a variety of alcoholic beverages.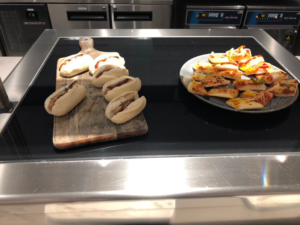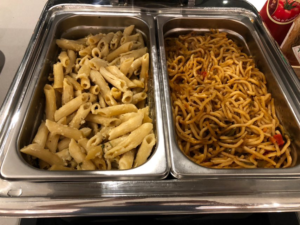 Complimentary wifi and some magazines were provided. Although I did not partake of the food, I had a very enjoyable time. The ambience was homely, and the vast employment of wood in the decor had a calming effect. The tables were clean, although it should be noted that the lounge was hardly crowded. I recall that I was just chilling out there with a detox drink, eating some nuts, reading an Atas magazine, chatting on my phone and feeling very contented. I had to drag myself to board the flight.